Hesperiinae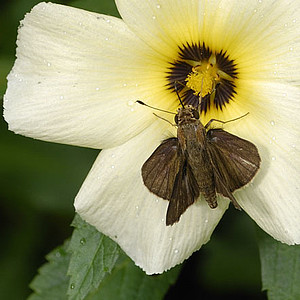 Hesperiinae is the subfamily more abundant, about 1200 neotropical species (Lamas, 2004).
This butterflies are small, usually not more than 2.5 cm in wingspan and cryptic colors of dunkel yellow to shades of brown.
Are abundant but is difficult to identify. For many species the identification is possible only by examination of the genitalia.
Common in the undergrowth vegetation on roads, shrubs in open areas.
Genus/Genera